---

from NAACP: A Century in the Fight for Freedom,
The New Negro Movement
From the website:
About this item: In 1924 Walter White published his first novel, Fire in the Flint, the story of an idealistic black physician who is lynched in Georgia. NAACP counsel Louis Marshall asked his son-in-law, philanthropist Jacob Billikop, to help promote the book. In this letter, White thanks Billikop for his assistance and defends the novel's credibility by recounting eleven lynchings he investigated in Brooks and Lowndes counties, Georgia, in May 1918. Fire in the Flint received mostly favorable reviews and became an international bestseller.
Walter White to Jacob Billikop, Director of the Federation of Jewish Charities, concerning his novel Fire in the Flint, September 26, 1924. Typed letter. NAACP Records, Manuscript Division, Library of Congress (053.02.00) Courtesy of the NAACP [Digital ID # na0053_02]
---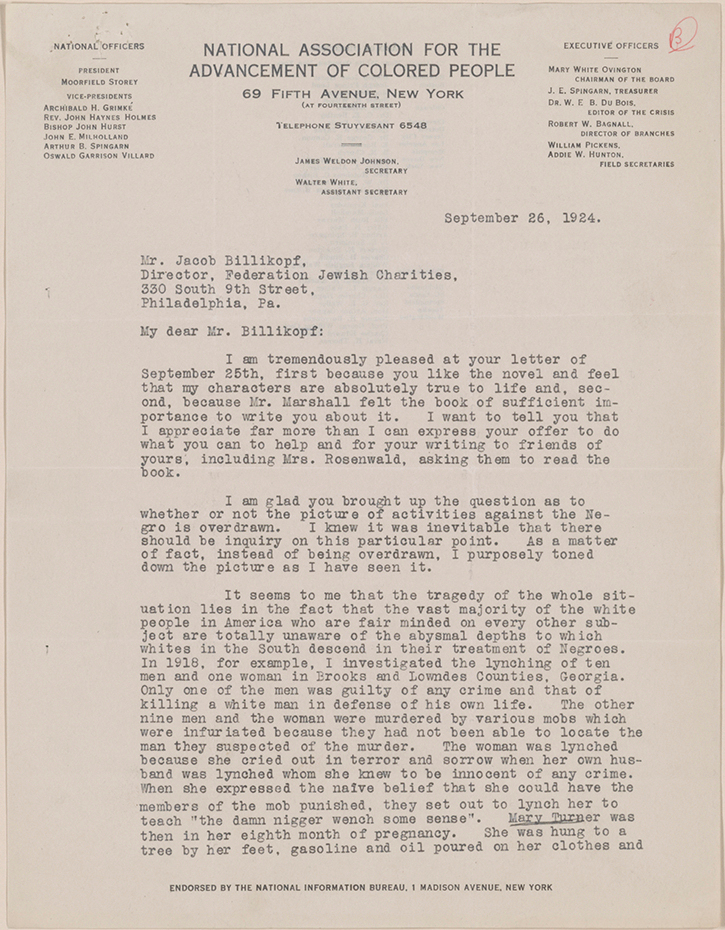 ---