---
CULTURE & ARTIFICE: THE MAJOR BOOK ILLUSTRATIONS OF DAVID JONES / a pdf catalogue, 56 pages

From the Introduction:
This catalogue features wood and copper engravings by the British artist and poet David Jones (1895-1974). It is a revised and expanded digitization of a physical exhibition that took place in 2012, and is intended to provide greater public access to a wide selection of Jones's book illustrations, as well as some contexts that may aid the viewing experience. It is aimed at a general audience, but there are enough unique and obscure items that should satisfy those already familiar with Jones's work.
The main focus of the catalogue is on four major illustrative sequences: A Child's Rosary Book (1924) as reprinted in A Rosary Calendar (1931), The Book of Jonah (1926), The Chester Play of the Deluge (1927) and The Rime of the Ancient Mariner (1929). A number of other book illustrations, stand-alone prints and preparatory drawings are also included in the to show Jones's development and range as a graphic artist.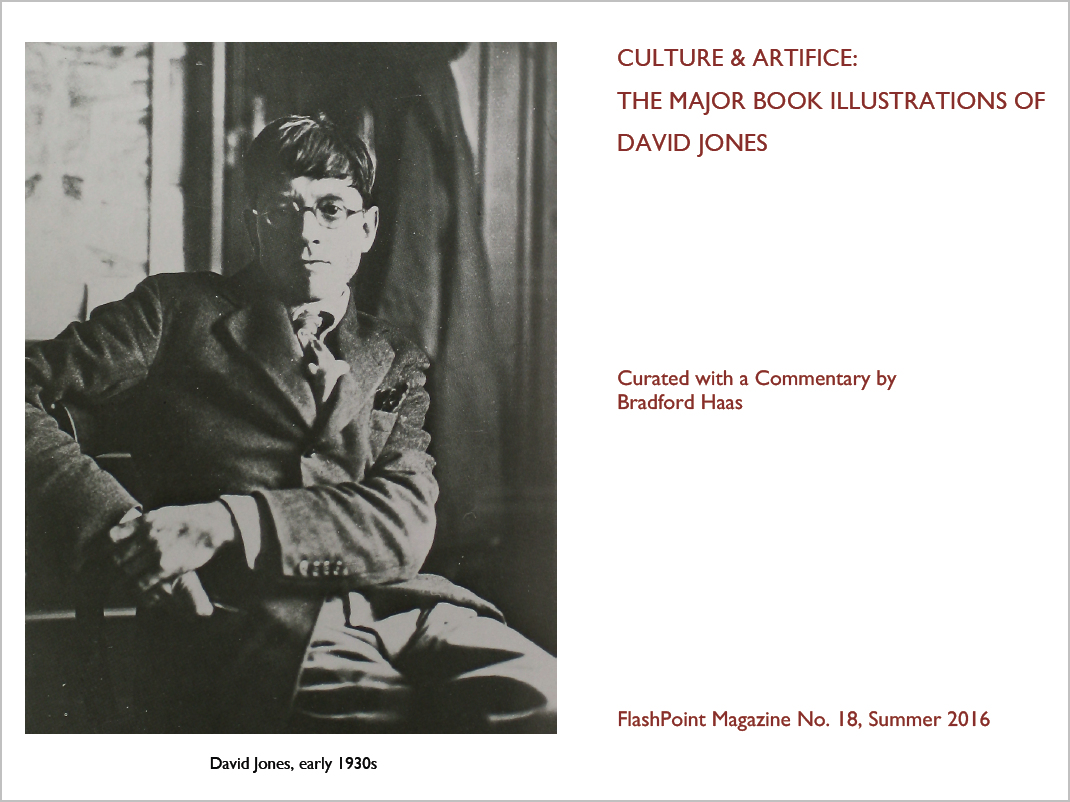 All David Jones images are reproduced by the kind permission of the David Jones Estate.

---